Uber Eats driver killed by 2 teens.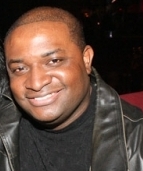 Blog King, Mass Appeal
WASHINGTON — Two teenage black girls (ages 15 and 13) are putrefying behind bars after they killed a Pakistani delivery driver during a carjack attempt. The vehicular homicide transpired around 4:30 p.m. Tuesday afternoon in front of several eyewitnesses in Washington, D.C. It was also captured on video. Instagram Live footage shows the teens jackin' 66-year-old Mohammad Anwar, a Pakistan immigrant who was delivering sustenance for Uber Eats. "This is my car!" he yelled repeatedly as the miscreants commandeered his Honda Accord. Mohammad was wedged between the driver's door and front seat.
The teens reportedly zapped the old man with a stun gun then sped off with poor Mohammad holding on for dear life. Seconds later, the car crashed and flipped over. Mohammad was ejected from the vehicle and died instantly. His cadaver was sprawled out on the sidewalk. Nobody rushed to his aid.
The teens came away basically unscathed.
One of the malefactors was busy lookin' for her cell phone.
Ain't that a bitch?
The teens were arrested and charged with felony murder and armed carjacking for discharging a taser. Police officers concealed their identities because they're juveniles. Both are too young to drive.
Mohammad leaves behind three children.
Watch the graphic video.
Share your thoughts.