Colorado gunman probably mental.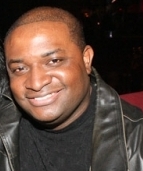 Blog King, Mass Appeal
BOULDER — Law enforcement officials in Colorado said 21-year-old gunman Ahmad Al Aliwi Alissa was at his Arvada home fiddling with a "machine gun" just days before he armed himself with an AR-style semi-automatic rifle, a handgun and a tactical vest. Family members were pissed at him for playing with a firearm inside the house so they confiscated it. But that only delayed the unthinkable. On Monday, Ahmad stormed into a King Soopers supermarket in Boulder and opened fire — killing 10 white people.
The victims (ages 20 to 65) included police officer Eric Talley, an 11-year veteran of the force. Ahmad, who suffered a leg injury during the attack, was arrested following a shootout with police. He's charged with 10 counts of first-degree murder. A motive is still unclear. But Ahmad purchased a Ruger AR-556 semi-automatic pistol on March 16th, six days prior to the massacre.
The Syrian-born malefactor is on the FBI's watch list for multiple reasons.
While attending Arvada West High School in November 2017, Ahmad faced a court summons for third-degree assault after he thwacked a classmate in the countenance multiple times. The victim told investigators the pummeling came without warning and was unprovoked. Ahmad claimed the classmate called him a "terrorist" and other racist monikers. Mental illness could've also played a factor.
Those close to Ahmad described him as being recalcitrant, reclusive and paranoid.
Not to mention he was half-naked when police took him into custody.
Do you consider the mass shooting a hate crime?
Should Ahmad serve a life sentence or receive the death penalty?
Watch disturbing footage.
Share your thoughts.