The Tiger King is gettin' a divorce.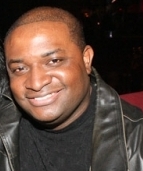 Blog King, Mass Appeal
FORTH WORTH — You can stick a fork in Joe Exotic's gay marriage because it's done. The incarcerated "Tiger King" and his husband, Dillon, are calling it quits after nearly 4 years of holy matrimony. Rumor has it Joe damn near lost his mind after receiving a phone call from Dillon saying he wants a divorce. The 58-year-old zookeeper is serving a 22-year prison sentence for remunerating a hitman to extirpate animal rights activist Carole Baskin. He also murdered a handful of big cats. The Tiger King's attorney, Francisco Hernandez, told TMZ his client feels like someone punched him in the gut.
Joe and Dillon got hitched in December 2017, just two months after Joe's previous husband — Travis Maldonado — committed suicide. Dillon said he still loves Joe and he'll continue to succor his crazy ass while he's behind bars. But Dillon can't go without dick for 22 years. That's too damn long.
The concupiscent 25-year-old is ready for a boyfriend and copulation.
"In November of 2017 I met Joe who was there for me during a difficult time in my life," Dillon wrote on Instagram. "After just 9 short months he was arrested and, for the last two and a half years, we have been apart. I've always stood by his side and will continue to always love and support him."
Should Dillon wait for Joe or seek new phallus?
Share your thoughts.