Lil Nas X joined Lucifer's clique.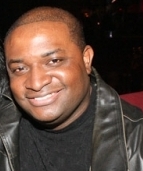 Blog King, Mass Appeal
HOLLYWOOD — Lil Nas X has sold his soul to the devil and, according to him, it's "better to reign in hell than to serve in heaven." The gay rapper set the Internet ablaze on Friday when he released his new music video "Montero" that shows him sliding down a stripper pole before giving Lucifer a lap dance. Then he upped the ante by collaborating with MSCHF and Nike to launch 666 pairs of "Satan Shoes." The limited edition sneaker features a satanic pentagram insignia on the laces with "one drop of human blood" on the interior. The shoe also quotes bible verse Luke 10:18: "I saw Satan fall like lightning from heaven."
Keep in mind, Lil Nas X has a huge fan base of children so parents are understandably pissed. The 21-year-old has appeared on Disney and Sesame Street, he performed at the Kids' Choice Awards, and he headlined the first ever Roblox concert that was attended by 33 million kids (many under the age of 10).
Conservative commentator Candace Owens lambasted Lil Nas X on Twitter.
"We've turned George Floyd, a criminal drug addict, into an icon. We are promoting Satan shoes to wear on our feet. We've got Cardi B named as woman of the year. But we're convinced it's white supremacy that's keeping black America behind? How stupid can we be?" Candace tweeted.
Right-wing author Matthew Betley called the Montero video "sick and depraved" and said it's "an attempt to destroy our society." Lil Nas X clapped back, saying, "There is a mass shooting every week that our government does nothing to stop. Me sliding down a CGI pole isn't what's destroying society."
Has Lil Nas X lost his damn mind?
Should he no longer be revered as a child-friendly rapper?
Does the lap dance depict Lucifer as a homosexual?
Watch the Montero video.
Share your thoughts.