Black man whips Asian passenger.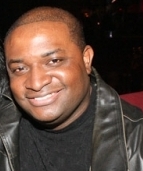 Blog King, Mass Appeal
NEW YORK — Law enforcement officials in New York are searching for the Black man who beat the sh*t out of an Asian dude. The felonious ass-whuppin' took place inside a subway train bound for Manhattan. It was also captured on video. TikTok footage shows the belligerent negro thwacking the Asian dude multiple times in the countenance as inconsiderate passengers recorded the pummeling with their cell phones. They didn't lift a finger to help his Sweet & Sour ass.
The Stygian assailant then put the Asian dude in a chokehold until he fell unconscious.
By the time police arrived, the pissed-off malefactor had already vacated the subway station. The NYPD Hate Crime Task Force is investigating the incident. Several Asians have been assaulted throughout the country as finger-pointing assholes continue to hold them responsible for the coronavirus pandemic.
Rumor has it the Black man snapped after the Asian dude called him the N-word.
Do you consider the attack a hate crime?
Watch the disturbing video.
Share your thoughts.