Lamar Odom is 'terribly' sorry.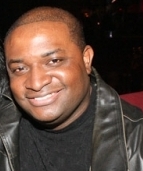 Blog King, Mass Appeal
LOS ANGELES — Bill Duke's character in "Menace II Society" said, "You know you done f*cked up, right?" That's how Lamar Odom feels because throughout the duration of his whirlwind marriage, he treated Khloé Kardashian like trash. That said… now that he's had time to ruminate, the disgraced NBA star is brimming with guilt and contrition. During a recent chinwag on "The Morning Hustle," Lamar said if he could pull a Marty McFly and travel back in time he would revisit 2009 — the year he cheated on the reality TV star. "I would probably say it was the first time I decided to cheat on Khloé," Lamar recounted.
"I would rewind that back and take those things back and never let that happen."
Sadly, infidelity wasn't Lamar's only infraction. In his tell-all memoir "Darkness to Light," the quondam junkie said he came close to beating Khloé's ass while in a drug-induced rage. Lamar, who damn near died from an overdose, was addicted to crack cocaine and other recreational drugs at the time.
"I'm pretty sure she had to be scared at that point in time," he bemoaned.
"I'm thinking about it now, like, I couldn't believe how I was treating that queen like that."
But that was then and this is now.
Hindsight's 20/20 but Lamar realizes he 'f*cked up' and that became evident when he disseminated an Instagram post a few days ago that contains a clip of their televised nuptials on "Lamar & Khloé."
In the caption, the 41-year-old baller admits he still gets "emotional" descrying past footage of their roller coaster relationship. Lamar also thanked Khloé and her family for "for taking me in and loving me without judgement – y'all gave me family and for that I am forever grateful."
Khloé, 36, and Lamar got divorced in 2016.
Thank God they didn't procreate.
Do you feel sorry for Lamar?
Will you buy his book?
Share your thoughts.