Saweetie hurt in elevator scuffle.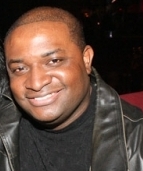 Blog King, Mass Appeal
HOLLYWOOD — Now we know why they really broke up… and it wasn't just cheating. TMZ released a video of hip-hop lovebirds Quavo and Saweetie fighting inside an elevator (à la Ray Rice). The Ike & Tina imitation went down a few months ago at Saweetie's apartment complex in North Hollywood. Surveillance footage shows the 27-year-old rapstress throwing punches at Quavo, causing him to drop an orange "Call of Duty" console box. As Saweetie tried to pick it up, Quavo grabbed her arm and slammed her into the elevator wall. Both fell to the ground but Quavo was the only one to rise to his feet.
Saweetie stayed on the floor in obvious discomfort.
Seconds later, the elevator opened with a dude standing outside. But he noticed something wasn't right and didn't get on. After the door closed, Quavo retrieved the luggage as Saweetie remained sedentary. The 29-year-old rapper refused to help her up. When the elevator stopped, Quavo held the door open with the aforementioned valise. A hobbled Saweetie slowly picked herself up and tottered off.
The Los Angeles Police Department is investigating the incident.
Saweetie recently broke up with Quavo amid scuttlebutt of him bangin' other chicks. The "Migos" star spent $2 million in reconciliation gifts to win her back. But Saweetie dumped his ass anyway and kept the items.
There's something about elevators that induce celebrity violence.
Ray Rice beat the sh*t out of his woman, Janay Palmer.
Solange kicked Jay-Z's ass.
Now we have Quavo and Saweetie actin' a fool.
Watch the disturbing video.
Share your thoughts.