4 Cops beat up black teenager.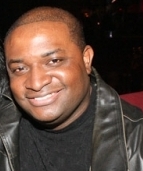 Blog King, Mass Appeal
STOCKTON — Law enforcement officials in Stockton, California are catching hell after a quartet of white police officers beat the sh*t out of a black high school student. The Rodney King imitation transpired during a traffic stop on December 30, 2020. It was also captured on video. Police body cam footage shows 17-year-old Devin Carter gettin' pulled over for speeding. The Stygian roadrunner was clocked at 100 miles per hour prior to instigating a high-speed chase. "Take your seat belt off!" yelled the arresting officer. "Take your f*cking seat belt off!"
Seconds later, the cop yanked Devin from the Mercedes and threw his ass on the ground. "Give me your hand! Give me your f*cking hand!" the officer screamed while trying to apply handcuffs. "I am not resisting," the teen replied. As Devin laid impuissant in a fetal position, the cops took turns beating his ass.
One of the officers genuflected on his countenance.
"Officers' body camera footage shows that multiple officers began to repeatedly punch, knee, and kick Devin Carter in his face, neck, and back as he laid in a fetal position screaming in agony," said civil rights attorney John Burris, Devin's lawyer. "These vicious cops acted like a pack of wolves."
The pummeling was so acute, Devin suffered two black eyes and a broken nose. He also had a boot print on his cheek. Two of the officers — Michael Stiles and Omar Villapudua — were terminated for excessive force. Stockton Police Chief Eric Jones said the other "involved officers are receiving discipline."
Stockton Mayor Kevin Lincoln said he's "deeply saddened and concerned" over the incident. "The use of excessive force is unacceptable and will not be condoned in Stockton," he tweeted. "The disciplinary actions administered today to the officers involved are steps toward ensuring accountability and justice."
Were the cops out of line?
What's a fair punishment for police brutality?
Termination? Incarceration? Or both?
Watch disturbing body cam footage.
Share your thoughts.