Space Jam trailer doesn't disappoint.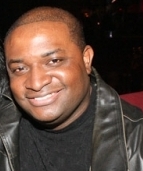 Blog King, Mass Appeal
HOLLYWOOD — After a 25-year hiatus, the cartoon ballers of Looney Tunes are back on the hardwood. Warner Bros. released the first trailer for "Space Jam: A New Legacy" on Saturday that lays out the blueprint of the highly anticipated sequel. The 2-minute clip shows LeBron James experiencing contretemps with his bolshie son who gets kidnapped by server-verse villain Don Cheadle. To get his son back, LeBron must assemble an All-Star team and defeat Cheadle's Goon Squad on a 3D digi-court.
"The only way you're getting your son back is if you and I play a little basketball," Cheadle said.
LeBron's flick features a star-studded cast of real-life NBA and WNBA players including: Chris Paul, Anthony Davis, Damian Lillard, Diana Taurasi, Chiney Ogwumike and Draymond Green. Looney Tunes star Pepé Le Pew won't appear in the film because he's a rapist and his malodor reeks of cancel culture.
The licentious skunk has a history of groping and kissing females without consent (à la Cuba Gooding Jr).
"Space Jam: A New Legacy" is scheduled to premiere July 16th on HBO Max and select theaters.
Watch the trailer.
Share your thoughts.