Deshaun Watson facing lawsuits.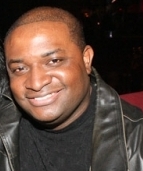 Blog King, Mass Appeal
HOUSTON — It's not about money. It's about taking "back the power." Those are the words of alleged rape victim Ashley Solis who went public with her accusations against Houston Texans quarterback Deshaun Watson. The teary-eyed damsel ratted him out in a press conference Tuesday morning alongside her attorney Tony Buzbee. Using the pseudonym "Jane Doe," Solis was the first masseuse to file a sexual misconduct lawsuit against the 25-year-old baller on March 16th. She claims Watson's phallus grazed her hand during a full-body massage last year. It happened inside her home.
"People say that I'm doing this just for money. That is false," Solis told a room full of reporters. "I come forward now so that Deshaun Watson does not assault another woman." So far, almost two dozen chicks have filed lawsuits against Watson (à la Bill Cosby and Harvey Weinstein).
One of the accusers said he forced her to suck his dick.
Watson's attorney, Rusty Hardin, said the alleged victims are a goddamn lie. He has proof that Solis and the other complainants tried to extort "hush money" from Watson prior to litigation. Cornelia Brandfield-Harvey, Buzbee's associate, sent the following email to a member of Watson's retinue:
"My client's demand is $100,000."
Hardin, however, didn't rule out compensation.
"We don't believe that the alleged facts show that Deshaun did anything wrong with regards to Ms. Solis," he said. "But we are nevertheless happy to continue the conversation around a reasonable settlement figure because we believe he can learn a lesson about having put himself in this situation."
The Houston Police Department and the NFL are investigating the matter.
Should Watson settle the case?
If he does, is that an admission of guilt?
Watch the press conference.
Share your thoughts.