Psycho brothers murdered family.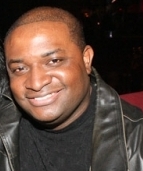 Blog King, Mass Appeal
ALLEN — Police officials in Allen, Texas are searching for answers after 19-year-old Farhan Towhid and his 21-year-old brother, Tanvir Towhid, murdered their entire family (à la the Menendez brothers) before taking their own lives. The murder-suicide transpired at their residence around 1:00 a.m. Monday morning. While conducting a welfare check, police officers entered the home and discovered a sextet of sanguinary cadavers: Farhan and Tanvir; their father, Towhidul Islam 54; their mother, Iren Islam, 56; their grandmother Altafun Nessa, 77; and Farhan's 19-year-old twin sister, Farbin Towhid.
Prior to blowing his own brains out, Farhan bragged about how easy it is to purchase firearms in America, saying, "gun control in the U.S. is a joke." He also posted a lengthy suicide missive on Instagram. "Hey everyone. I killed myself and my family," he wrote. Police have yet to uncover a motive.
But the family is part of a tight-knit Bangladesh community.
Nobody saw this coming.
"When I heard the news I couldn't breathe for 20 to 30 minutes," said family friend Shawn Ahsan.
"How could it happen in a community like us? We're so close and we visit each other and talk to each other, we have dinner and stuff, but inside the house… his children were unhappy for some reason and one thing led to another. We are heartbroken. I don't know what else to say… "
Farhan is a college dropout who has battled depression since the 9th grade.
Tanvir was depressed too.
They were so miserable, they made a pact.
Tanvir told Farhan, "If we can't fix everything in a year we'll kill ourselves and our family."
Share your thoughts.