Morgan Freeman promotes vaccine.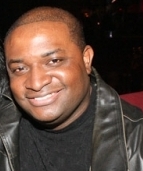 Blog King, Mass Appeal
HOLLYWOOD — Morgan Freeman says we should get the coronavirus vaccine because we can trust him. No bullsh*t. I don't even know that n*gga. The 83-year-old thespian, who has played God in several films, damn near broke the Internet the other day when he released a public service announcement via YouTube urging mothaf*ckas to get inoculated. "I'm not a doctor, but I trust science," Freeman says in the video. "And I'm told that, for some reason, people trust me. So here I am to say I trust science and I got the vaccine. If you trust me, you'll get the vaccine."
Freeman went on to say that getting the vaccine will "help make our world a safe place for us to enjoy ourselves again." He also said getting the jab is "called taking care of one another." Huh?
Fan reaction is priceless. A Twitter user wrote: "I trust Morgan Freeman to be a good actor in his films. I don't trust his medical/scientific advice." Another tweeted: "If you won't do it for me… If you won't do it for your friends and family… If you won't do it for the most vulnerable among us… will you do it because Morgan Freeman tells you to?"
Freeman and celebrities in general are quick to say trust the science. But they never mention trusting God. Freeman told "Daily Show" host Trevor Noah he won't socialize with anti-vaxxers.
"Go get the freakin' shots," Freeman said.
"But if you don't… I have to avoid you."
I don't get it.
Vaccinated people can't catch coronavirus. So why are they worried about everyone else?
Rumor has it the vaccine is satiated with Luciferase (an ingredient named after Satan).
Do you trust Mr. Freeman?
Will you get the jab?
Watch the old man make his sales pitch.
Share your thoughts.