DMX dead from COVID vaccine.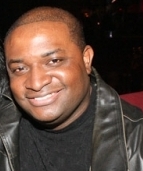 Blog King, Mass Appeal
NEW YORK — When rapper DMX (né Earl Simmons) suffered a massive heart attack a few days ago, word on the street claimed it was the byproduct of a drug overdose. Turns out, that's not the case at all. A family member said the quondam junkie took the coronavirus vaccine a week prior to cardiac arrest. "[DMX] got the vaccine when they opened it up to people over 50," the family member told MTO News. "He got it so that he could go travel and perform, stuff like that." The state of New York made the panacea available to mothaf*ckas ages 50 and older in mid-March. DMX, 50, was relatively healthy before taking the jab.
"Everyone [in the media] keeps saying that [DMX] had a drug overdose. How do they know?" the family member vented. "I'm in the family and no doctor told me anything about an overdose. Yes, he had past issues with drugs. But nobody knows that he had an OD. It's f*cked up that it's being reported like that."
"He took that vaccine, and he had a heart attack," the family member continued.
"I'm not saying the vaccine did it, but he never had a heart attack before."
DMX died at White Plains Hospital while encircled by loved ones.
The family decided to pull the plug on life support.
DMX leaves behind 15 to 17 children from eleven different women.
Share your thoughts.