Home inspector rapes Elmo doll.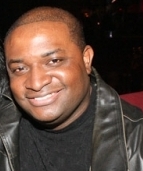 Blog King, Mass Appeal
PONTIAC — Kevin Wayne VanLuven was tickled by Elmo. Now he's behind bars. The 59-year-old home inspector was thrown in the slammer after he forced the Sesame Street character to give him a blow job while on the job. The pornographic ordeal transpired March 12th inside the nursery of a 22-year-old woman's home in Pontiac, Michigan. It was also captured on video. Web cam footage shows Kevin shoving his phallus down Elmo's esophagus during a routine home inspection.
He ejaculated shortly thereafter.
The woman's Oxford Township property is listed for sale.
Kevin was remunerated by the buyer's agent and given access to examine the residence while the homeowner was away. His prowling, however, triggered a motion alert — prompting the woman to turn on the camera. That's when she observed the serial masturbator pleasuring himself and called police.
Kevin initially told investigators he uprooted the doll to run tests on an electrical outlet. But, when told his deportment was caught on camera, Kevin came clean with incriminating statements and apologized. The old pervert is charged with aggravated indecent exposure and malicious destruction of property.
Elmo has since joined the "Me Too Movement" and will undergo crisis counseling.
Still no word from his voice actor, Kevin Clash, who was accused of sexual abuse.
Watch the disturbing video.
Share your thoughts.