Daunte Wright killed by a cop.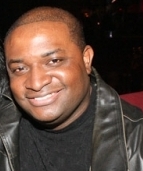 Blog King, Mass Appeal
MINNEAPOLIS — First, George Floyd. Now this. Law enforcement officials in Minneapolis are once again catching hell after a white police officer killed an unarmed black man over a damn air freshener. The sanguinary ordeal transpired around 2 p.m. Sunday afternoon just miles from where Floyd was asphyxiated. It was also captured on video. Police body cam footage shows officers approaching a white Buick driven by 20-year-old Daunte Wright who had an outstanding warrant. Officers noticed an air freshener dangling from the rearview mirror and pulled his ass over.
As one of the cops tried to place Daunte in handcuffs, a scuffle broke out. Daunte jumped in the vehicle and Officer Kim Potter opened fire. An ailing Daunte drove several blocks before crashing into another vehicle. He was pronounced dead shortly thereafter. Once word got out, riots erupted — forcing the National Guard to intervene.
"He said they pulled him over because he had air fresheners hanging from the rearview mirror," said Katie Wright, Daunte's white mother. "A minute later, I called and his girlfriend answered, which was the passenger in the car, and she said that he'd been shot."
Officials with the Minnesota branch of the American Civil Liberties Union are calling for an "immediate, transparent and independent investigation by an outside agency" and they have "deep concerns that police appear to have used dangling air fresheners as an excuse for making a pretextual stop, something police do all too often to target Black people."
The shooting spurred some notable reaction from the sports world. Golden State Warriors coach Steve Kerr called it "another sad day in America." Both the Minnesota Twins and Minnesota Timberwolves called off their games. "It just makes you sick to your stomach," said San Antonio Spurs coach Gregg Popovich.
"How many times does it have to happen?"
Officer Potter was originally put on paid administrative leave but she later resigned.
She claimed she tried to use a taser, but accidentally discharged the pistol.
Update: Potter was arrested and charged with second-degree manslaughter?
Do you agree with the charge?
Did Daunte commit suicide by cop?
Watch disturbing footage.
Share your thoughts.