'Home Alone' star welcomes a baby.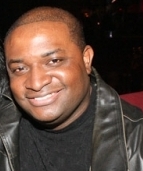 Blog King, Mass Appeal
LOS ANGELES — Turns out, Macaulay Culkin wasn't "Home Alone" after all. He had a woman with him which explains why he's the proud father of a newborn son. The 40-year-old thespian and his girlfriend, actress Brenda Song, welcomed a bouncy baby boy to the world on Monday, April 5th, at 1:10 p.m. in Los Angeles. His name is Dakota Song Culkin and he weighs a healthy 6 pounds, 14 ounces. "We're overjoyed," Macaulay and Brenda said in a joint statement about the nativity of their new bundle of joy.
The neonate is named after Macaulay's sister, Dakota, who died in a car accident in 2008. Macaulay and Brenda, 33, first met on the set of "Changeland" in Thailand. Rumor has it the child stars started bangin' in July 2017. Welp, one thing's for damn sure: Macaulay won't be "Home Alone" again.
Dakota will see to that.
Congrats Macaulay and Brenda!!! 👏🏽
When can we expect Baby No.2?
Share your thoughts.