Run-D.M.C. star promos vaccine.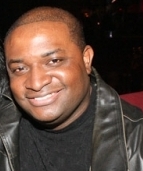 Blog King, Mass Appeal
NEW YORK — "It's like that and that's the way it is!" Darryl DMC McDaniels, who's one third of legendary rap group Run-D.M.C., joined the worldwide campaign to get millions of scaredy-cats inoculated with the coronavirus vaccine. The 56-year-old rapper released a 2-part community immunity cartoon on YouTube titled "Let's All Get The Vaccine." In the video, DMC spits a series of lyrics urging us to get vaccinated. "I'm the King of Rock. There is none higher," the rapper says.
"DMC, I will inspire."
"Time for us to trust and not debate.," DMC continued. "The vaccine, I believe is safe to take. Nine out of ten people won't get sick. It's 90 percent effective and legit." DMC ain't the only celebrity to shill urban anti-vaxxers. Morgan Freeman released a PSA imploring negroes to "trust" him and get inoculated.
Rumor has it the vaccine is satiated with Luciferase (an ingredient named after Satan).
Are celebrities trustworthy?
Do you plan to get the jab?
Watch the rap videos.
Share your thoughts.