Black Lives Matter extremely fruitful.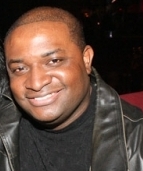 Blog King, Mass Appeal
LOS ANGELES — Now we know why "Black Lives Matter." Because a métier in activism remunerates more than flippin' burgers. Patrisse Khan-Cullors, the group's co-founder, is catching hell for going on a real estate procurement binge. The 37-year-old lesbo has already purchased a quartet of exorbitant homes for $3.2 million in the United States alone. Patrisse is also exploring properties in the Bahamas where Justin Timberlake and Tiger Woods own residences and she's in the process of acquiring luxury apartments and townhouses at the beachfront Albany resort outside the capital of Nassau.
Those properties tout a price range of $5 million to $20 million.
Patrisse, a self-proclaimed Marxist, bought a mansion near Malibu last month for $1.4 million. The 2,370-square-foot dwelling features "soaring ceilings, skylights and plenty of windows" that provide picturesque views of Topanga Canyon. Patrisse's ranch in Georgia features a private airplane hangar with a studio apartment on top. The property also contains a 2,500-foot runway to accommodate diminutive aircraft.
Hawk Newsome, founder of the Greater New York chapter of "Black Lives Matter," is calling for "an independent investigation" into Patrisse's BLM Global Network Foundation. Hawk's organization is not affiliated with hers. "If you go around calling yourself a socialist, you have to ask how much of her own personal money is going to charitable causes," he said. "It's really sad because it makes people doubt the validity of the movement and overlook the fact that it's the people that carry this movement."
Conservative commentator Candace Owens appeared on "Tucker Carlson Tonight" on Monday to give her two cents. "[Patrisse] has my respect because she's unapologetic in her approach," Candace said.
"She is telling you what she is — she's a Marxist. Marxists steal money from other people and they enrich themselves… She has stolen money from other people on the pretext of a lie that is 'Black Lives Matter' and she has enriched herself and she has bought four homes. You have to appreciate the honesty. She is not hiding by any means. She is a communist through and through and she has been unbelievably unapologetic in her approach."
It should be noted that Topanga Canyon, where Patrisse's $1.4 million home is located, "has a black population of 1.4%." Former ESPN columnist and Fox Sports talk show host Jason Whitlock was ostracized from Twitter after he tweeted out personal information about the residence.
"There's so much hypocrisy here," Jason told the Daily Mail. "They want the state to own all the property, but she's out buying property all across the country. She's acting like a capitalist."
Patrisse said she's using her emoluments, not charitable contributions.
She also bought the homes for her family.
Do you agree with Hawk, Candace and Jason?
Is Patrisse a swindler?
Should she be investigated?
Share your thoughts.