Chicago officer shoots little boy.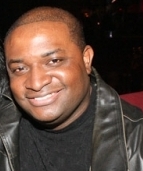 Blog King, Mass Appeal
CHICAGO — Authorities in Chicago are under fire after a White police officer shot and killed an unarmed, Hispanic, 13-year-old boy. The sanguinary ordeal transpired during a foot pursuit around 2:30 a.m. on March 29th. It was also captured on video. Police body cam footage shows the officer chasing Adam Toledo in a dark alley. "Stop right f*cking now!" the cop screamed. "Show me your f*cking hands!" As Adam started to raise his arms, the officer opened fire.
The Mexican miscreant, known on the streets as Little Homicide, "was pronounced deceased on scene."
After the shooting, the officer had the nerve to ask, "You alright? Where you shot?"
To add insult to injury, it took the police department two days to notify Adam's parents of his demise. The officer claims the Latino malefactor was armed with a semi-automatic pistol. But the video shows otherwise. "Simply put, we failed Adam," said Chicago Mayor Lori Lightfoot, who has a 13-year-old daughter, at Thursday's press conference. "We cannot afford to fail one more young person in our city."
Police arrested 21-year-old Ruben Roman who was with Adam prior to the shooting.
Watch disturbing footage.
Share your thoughts.