US Army Sergeant attacks black dude.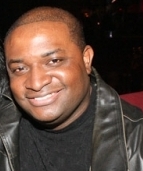 Blog King, Mass Appeal
COLUMBIA — This week's "I F*cked Up A Good Job Award" belongs to U.S. Army Sergeant Jonathan Pentland who was thrown in jail for assaulting a young black man with special needs. The minatory act of racial profiling transpired Monday evening in a tight-knit suburb called "The Summit" in Columbia, South Carolina. It was also captured on video. Cell phone footage shows a barefoot Jonathan excoriating Deandre for sauntering down the damn sidewalk. "What are you doing here?" Jonathan asked.
"You either walk away or I'm gonna carry your ass out of here."
After the puny negro refused to comply, the sinewy soldier shoved him in the back. "You're in the wrong neighborhood, motherf*cker!" Jonathan yelled while pointing his finger in Deandre's countenance. "Get out!" Eyewitnesses told investigators the itinerant was going around harassing neighbors.
Someone told Jonathan, 42, to intervene and that's when all hell broke loose.
His wife recorded the incident.
The Sheriff's Office said Deandre suffered from an underlying medical condition that might've affected his deportment that day. Jonathan, who's stationed at nearby Fort Jackson, was arrested and charged with third-degree assault and battery. The army is conducting its own investigation.
"The leaders at Fort Jackson in no way condone the behavior depicted in the video posted recently," Brigadier General Milford Beagle Jr., Fort Jackson's commander, said in a statement. "This action deeply impacts our community — the neighbors in the Summit, the city of Columbia, Richland & Lexington counties, and our Army family."
General Beagle, by the way, is an African American graduate of Kansas State University.
Was Jonathan out of line?
Do you consider this a hate crime?
Watch the disturbing video.
Share your thoughts.