Referee beaten during contest.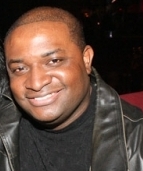 Blog King, Mass Appeal
WESTFIELD — Law enforcement officials in Westfield, Indiana are investigating after a Black father body slammed a White referee at a girl's basketball game. The bout of fisticuffs transpired last weekend during an AAU tournament contest between Baylor Basketball and Indiana Elite inside Pacers Athletic Center. It was also captured on video. Cell phone footage shows the official having contretemps with a coach when the pissed-off dad creeps up from behind with a cell phone.
He tried to record the argument.
After words were exchanged, the ref thwacked the negro spectator who retaliated with a combo of his own. A player, believed to be his daughter, then sucker punched the official. Seconds later, dad body slammed the ref. The player jumped in and threw several punches as the official laid in a fetal position.
"The event staff removed the involved parties from the remainder of the tournament and will not welcome them back to future events," officials at Pacers Athletic Center said in a statement.
Watch the disturbing video.
Share your thoughts.