Obama promotes COVID-19 vaccine.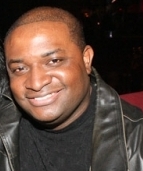 Blog King, Mass Appeal
WASHINGTON — As part of his "Roll Up Your Sleeves" initiative, quondam President Barack Obama met virtually with NBA greats Shaquille O'Neal and Charles Barkley to pressurize negroes into getting the coronavirus vaccine. Obama opened the chinwag with wisecracks about Shaq's business ventures and Barkley's waistline before starting a disquisition on immunizations. "A lot of the underlying conditions, things like diabetes, folks who have preexisting conditions… there is more of that in communities of color than there is generally, which means we're more vulnerable," Obama explained.
"A lot of young people think … 'Even if I get COVID, it's like a bad cold.' But part of what we're seeing now is there is a different strain of the virus that's come over. That's not the dominant variant and it's actually hitting young people harder than the original version."
"We don't know the kinds of long terms effects that were having," he continued. "There's some folks who get it and 6 months later they're still not feeling quite right."
Obama also discussed apprehension specific to the government's 40-year Tuskegee study of untreated syphilis in Black men. "The irony is when you know about the Tuskegee experiment, what's going on there is the government withheld treatment that was available for Black men for Syphilis," Obama recounted.
"They didn't give them medicine they needed."
So, here's a situation where if the medicine is available, we need to take it," he added. 
Rumor has it the vaccine is satiated with Luciferase (an ingredient named after Satan).
Do you agree with Obama?
Can the government be trusted?
Should celebrities continue to proselytize the panacea?
Watch Obama's vaccine special.
Share your thoughts.