George Floyd: Was justice served?
Derek Chauvin found "guilty."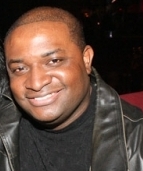 Blog King, Mass Appeal
MINNEAPOLIS — Say his name. It took a measly 10 hours of deliberation, but the jury got it right. Former Minneapolis police officer Derek Chauvin was found guilty Tuesday afternoon on all three counts in the asphyxiation of George Floyd. Now he's lookin' at a million years behind bars. Judge Peter Cahill announced the verdict around 4 PM CST. Prior to being escorted out of the courtroom, a handcuffed Chavin was convicted of second-degree murder, third-degree murder and second-degree manslaughter. Plus Floyd's family was recently awarded a settlement of $27 million.
So there's a lot of smiling faces out there.
The sports world was quick to react.
Los Angeles Lakers star LeBron James, who moonlights as an activist, tweeted one word after the verdict was announced: "ACCOUNTABILITY." Minnesota Timberwolves forward Karl-Anthony Towns echoed a similar sentiment. "Justice and Accountability! Things I never thought I would see," he tweeted. "There's much more work to do, but this is an amazing start working toward the reform this country NEEDS!"
Brooklyn Nets guard Kyrie Irving tweeted: "We just have a long way to go as a country."
Irving, if you recall, bought Floyd's family a new house earlier this year.
Retired NBA forward Stephen Jackson tweeted: "We did it… George Floyd is the face of change."
Chauvin faces up to 40 years for second-degree murder, up to 25 years for third-degree murder, and up to 10 years for manslaughter. The disgraced cop damn near started World War III when he genuflected on the scruff of Floyd's neck for 8 minutes and 46 seconds as he wailed, "I can't breathe," repeatedly.
The suffocation — which transpired May 25, 2020 — was captured on video by 17-year-old Darnella Frazier, igniting riots and protests around the globe. The verdict brought tears of joy. "I just cried so hard," Darnella tweeted. "This last hour my heart was beating so fast, I was so anxious, anxiety bussing through the roof. But to know GUILTY ON ALL 3 CHARGES !!! THANK YOU GOD THANK YOU THANK YOU THANK YOU THANK YOU😭🙏🏽🙏🏽🙏🏽George Floyd we did it!!🥺❤️❤️❤️❤️justice has been served✊🏽"
Chauvin, 45, was taken into custody by the Hennepin County Sheriff's Office.
It'll be an eternity before he receives manumission.
Conservative commentator Candace Owens said Chauvin didn't get a fair trial due to "mob rule."
Do you agree with her?
Was justice served?
Watch the verdict.
Share your thoughts.