White cop kills black teenager.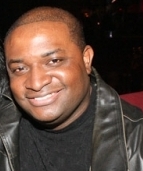 Blog King, Mass Appeal
COLUMBUS — Law enforcement officials in Columbus, Ohio are catching hell after a White police officer smoked a 16-year-old Black girl during a catfight. The sanguinary ordeal transpired prior to Tuesday's announcement of Derek Chauvin's guilty verdict. It was also captured on video. Police body cam footage shows foster child Ma'Khia Bryant wielding a knife as Officer Nicholas Reardon ordered her to "get down!" When the teen lunged towards him, Reardon opened fire.
After taking 4 bullets to the chest, Ma'Khia was transported to a nearby hospital where she died.
Protesters confiscated the streets to fulminate. Chants of "Black Lives Matter" could be heard for miles. Students at Ohio State University organized a peaceful demurral. Ma'Khia's neighbor, Donavon Brinson, witnessed the shooting from his home across the street. He said Ma'Khia tried to stab two girls.
"They were calling each other the B-word so I figured it was just a girl fight," Brinson recounted.
"If the officer hadn't done what he did, I think we'd have two girls dead."
Ma'Khia, however, is the one who called police. She spoke with a dispatcher around 4:30 p.m. Paula Bryant, Ma'Khia's mom, is understandably pissed. "I'm very upset, I'm hurt. I want answers," Paula told reporters. "My daughter dispatched Columbus police for protection — not to be a homicide today."
Los Angeles Lakers star LeBron James believes Reardon should suffer a homogeneous kismet as the aforementioned Chauvin. "You're next. #ACCOUNTABILITY," LeBron tweeted.
Reardon is a military-trained expert marksman.
Was the shooting justified?
Was Reardon wrong for not using a taser?
Watch disturbing footage.
Share your thoughts.