Weezy & Denise happily married.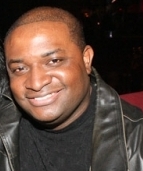 Blog King, Mass Appeal
LOS ANGELES — Sorry ladies. Lil Wayne is no longer on the market. That's because the 38-year-old rapper said "I do" to his plus-size Latina on Tuesday, April 20th. Yessir, Lil Wayne (né Dwayne Michael Carter Jr.) and Denise Bidot got hitched during a diminutive ceremony in Los Angeles. The "Lollipop" artist confirmed their nuptials on Twitter. "Happiest man alive!" Weezy tweeted. "Today is the beginning of our forever. Forever?? Forever, ever?? FOREVER EVER!!!!! The Carters."
If you recall, Denise dumped Lil Wayne last year after he endorsed President Donald Trump. But the cessation was transient. The lovebirds went public with their relationship in June 2020 after Denise shared Instagram photos of them canoodling. Hindsight's 20/20 but we should've saw this coming when Weezy spent $15.4 million on a spiffy new mansion in L.A. a few weeks ago.
The palatial farm house estate contains 12,135 square feet of living area, 7 bedrooms, 7.5 bathrooms, multiple patios, a basketball court, a guest house and a swimming pool with an adjacent grotto. Damn. The dwelling also sits on 3.26 acres and it's located in Hidden Hills — the opulent gated community where the Kardashians reside. As a matter of fact, Kylie Jenner lives right around the corner.
This is Lil Wayne's second marriage.
He divorced Toya Jackson in 2006 after two years of holy matrimony.
Congratulations Lil Wayne and Denise!
Is it time to have children?
Share your thoughts.