Humpty Hump found deceased.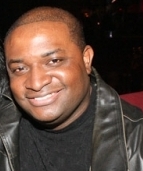 Blog King, Mass Appeal
TAMPA — "Alright, stop whatcha doin' cause I'm about to ruin the image and the style that ya used to." First DMX. Then Black Rob. Now Humpty Hump. Rappers from the '90s are droppin' like flies. Shock G, the alter ego of Humpty Hump, has migrated to that big recording studio in the sky. The comedic rapper, best known for teaching us Digital Underground's "Humpty Dance," was found dead inside a Tampa hotel room on Thursday. He was 57. The Hillsborough County Sheriff's Office confirmed Shock G's death.
But they didn't provide a cause.
Like DMX, Shock G (né Gregory Jacobs) reportedly took the coronavirus vaccine prior to kicking the bucket. As the frontman for Digital Underground, Shock G introduced Tupac Shakur to the music world in 1991. He also produced songs for Prince, Dr. Dre and KRS-One of Boogie Down Productions.
Shock G, rest in peace.
You're gone but not forgotten.