Uber driver was bitten by nurse.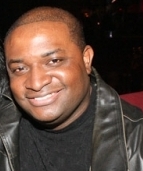 Blog King, Mass Appeal
TAMPA — Michele Stilwell, a 55-year-old nurse, was thrown in the slammer after she choked her Uber driver before masticating the scruff of his neck. Yuck! That's gross! The zombie attack transpired around 5 p.m. on April 17th in Tampa, Florida. It was also captured on video. Cell phone footage shows a demon-possessed Michele strangling Michael Hassey Jr. as he cried like a little bitch. "I can't breathe," he wailed à la George Floyd. "I'm just your Uber Driver!" Seconds later, Michele bit his neck — leaving blood and epidermis everywhere. Michael, 22, said she was sleep prior to cannibalism.
When she woke up, that's when all hell broke loose.
"She started screaming curse words at me and slapped me in the face," Michael told reporters.
Michele also yelled "My daughter!" and "Die!"
It should be noted Michele's daughter called for an Uber to take her crazy mom home. "When I first pulled up to pick up the rider, a young group of women approached the car and one of them said 'I called an Uber for my mother, can you please get her home safe?'" Michael recounted.
Rumor has it Michele recently received the coronavirus vaccine.
When asked why he didn't kick her ass, Michael said he respects women. "I let it happen. I didn't put my hands back on her because I have two sisters and I was raised to never put my hands on a female," he explained. Michele was arrested and charged with two felony counts of aggravated battery.
Investigators said she was drunk as a skunk.
Watch the disturbing video.
Share your thoughts.