Caitlyn Jenner pursuing office.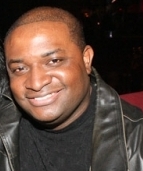 Blog King, Mass Appeal
LOS ANGELES — Political savviness be damned, reality TV star Caitlyn Jenner (né Bruce Jenner) is running for governor of California! The transgender activist tweeted the news Friday morning. "I'm in! California is worth fighting for," the he-she wrote. Caitlyn, a Republican, has already assembled a retinue that includes Tony Fabrizio and Steven Cheung. Fabrizio was a campaign pollster for President Donald Trump in 2016 and 2020. Cheung served as Trump's reelection campaign aide.
Caitlyn also launched her self-titled website that features the following statement: "California has been my home for nearly 50 years. I came here because I knew that anyone, regardless of their background or station in life, could turn their dreams into reality. But for the past decade, we have seen the glimmer of the Golden State reduced by one-party rule that places politics over progress and special interests over people. Sacramento needs an honest leader with a clear vision."
Caitlyn, however, won't receive campaign help from the Kardashians for two reasons:
They don't agree with her politics.
They're still pissed over her divorce from Kris.
Will Caitlyn make a good governor?
Does she have your support?
For more information, visit caitlynjenner.com.
Share your thoughts.