Lil Nas X having change of heart?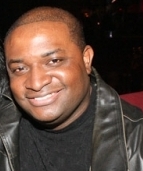 Blog King, Mass Appeal
LOS ANGELES — First, he marketed 666 pairs of "Satan Shoes" with a Nike swoosh logo. Now he's a crusader for the Lord. Gay rapper Lil Nas X, 22, is once again catching hell (no pun intended) after he released a Christian clothing line that features a blasphemous "I Love Jesus" t-shirt. The apparel launch comes on the heels of Lil Nas X's lewd music video "Montero" that shows him sliding down a stripper pole before twerking on Satan with a lap dance. If you care, there's two different kinds of "I Love Jesus" t-shirts.
One garment reads: "I watched the 'Montero' video by Lil Nas X and all I got was this lousy shirt and now I'm also gay and love Satan." The other says: "I [Love] Jesus, and that one part in the 'Montero' music video by Lil Nas X when he gets nasty with the devil because it was a cool form of self-expression and art."
The shirts have a price range of $9.00 to $20.00 and they're available in black or white.
Saturday Night Live did an Easter parody of Chris Redd's Lil Nas X giving Jesus a lap dance.
Now that's f*cked up.
Do you plan to buy a t-shirt?
Will Lil Nas X (né Montero Lamar Hill) and SNL regret mocking the Messiah?
Watch the disturbing videos.
Share your thoughts.