Five dognappers busted, charged.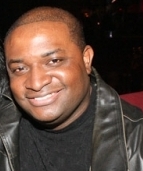 Blog King, Mass Appeal
LOS ANGELES — It took a minute. But they finally got 'em. The five malefactors who purloined Lady Gaga's two French Bulldogs after shooting her dog walker were busted Thursday afternoon. The dognapping transpired February 24th. It was also captured on video. Ryan Fischer, the dog walker, was hospitalized in critical condition. But he's gonna be ok. The same can't be said for gang members James Howard Jackson, 18, Jaylin Keyshawn White, 19, and Lafayette Shon Whaley, 27, who were charged with one count each of attempted murder, conspiracy to commit robbery and second-degree robbery.
Their accomplices — Harold White, 50, and Jennifer McBride, 50 — were charged with one count each of accessory after the fact. James, Jaylin and Lafayette were directly involved with the dognapping and shooting. Harold and Jennifer were tasked with returning the mongrels to collect a $500,000 ransom.
Harold is the father of Jaylin.
So crime runs in the family.
Jennifer played the 'Good Samaritan.'
LAPD officials said the dognappers grew trepidatious and foolishly dropped the dogs off in an alley with hopes of securing the meed. Investigators were then able to descry surveillance footage of their location to build evidence. The mutts were found tied up and unharmed. Now they're back home with Gaga.
During the ambush, Ryan screamed like a little bitch.
Very embarrassing.
Watch the dognapping.
Share your thoughts.