Police released Walton footage.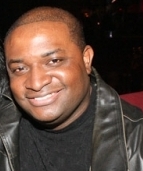 Blog King, Mass Appeal
MIAMI — "No one out-pizzas the Hut!" Miami police released a video that shows former NFL player Mark Walton actin' a damn fool at Pizza Hut before punching his own cousin in the face. He also urinated on himself. Yuck! The pissy ordeal transpired around 11:30 p.m. on January 31st. Police body cam footage shows a drunken Walton cussin' out a drive-thru employee while being interrogated by an officer. "I called back to check on my order and they said they canceled it," Walton explained.
"They called me a f*cking nigger, this and that. I come up here [to see] who called me a f*cking nigger… This is a business. You don't treat a customer like that… I'm about money!"
After the cop threatened to throw Walton's ass in jail, his cousin Craig stepped in to conciliate. "You trippin,' let's go bruh," Craig said. "F*ck them! They can't do sh*t to me!" Walton replied. Seconds later, a scuffle broke out. That's when Walton thwacked Craig in the countenance, knocking him out cold.
"He's bleeding," a female officer said.
"That's the way you treat your cousin?" asked another.
Walton was handcuffed and placed on the ground. The 24-year-old running back then asked officers if he could pee on himself and they said, "yeah, do you." Walton was arrested and charged with trespassing and disorderly conduct. Both misdemeanors. Sadly, this ain't the first time he's run afoul of the law.
Walton, if you recall, pummeled his pregnant girlfriend two years ago.
He's also been arrested a million times.
Walton was cut from the Miami Dolphins and Cincinnati Bengals.
Do you think he's cuckoo for Cocoa Puffs?
Is CTE to blame?
Watch the disturbing video.
Share your thoughts.