Bill and Melinda calling it quits.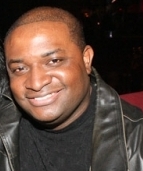 Blog King, Mass Appeal
MEDINA — Ladies, the Antichrist is suddenly single and, if you have $666 to spare, you can help offset his divorce filing fee. That's because Microsoft originator Bill Gates, 65, and wife Melinda Gates, 56, are calling it quits after 27 years of holy matrimony. Melinda filed dissolution documents in King County, Washington on Monday citing irreconcilable differences. Surprisingly, there's no prenuptial agreement. The quondam lovebirds, founders of 'The Bill and Melinda Gates Foundation,' released a joint statement via Twitter.
"After a great deal of thought and a lot of work on our relationship, we have made the decision to end our marriage," they wrote. "We have raised three incredible children and built a foundation that works all over the world to enable all people to lead healthy, productive lives. We continue to share a belief in that mission and will continue our work together at the foundation, but we no longer believe we can grow together as a couple in this next phase of our lives."
Bill has a net worth of roughly $130 billion so it's not a surprise he gave Melinda $1.8 billion in stocks as a parting gift. Child support is null and void because their children — son Rory, 21, and daughters Phoebe, 18, and Jennifer, 25 — are grown. If you recall, Bill and Melinda got hitched as co-workers in 1994.
She was a manager at Microsoft and he was her horny boss.
The Gates Foundation, created in 2000, is worth roughly $40 billion.
Bill and Melinda are also the largest farmland owners in the world.
So far, they've donated more than $2 billion to produce the coronavirus vaccine.
In case you didn't know, Bill has a patent (060606) on a cryptocurrency system that's allegedly designed to transform vaccinated humans into walking credit cards he calls "Miners." That's not a misprint. The aforementioned patent number contains 666 — aka the "Mark of the Beast."
Share your thoughts.