Prince Charming committed rape?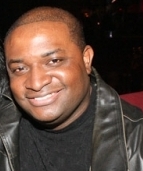 Blog King, Mass Appeal
LONDON — Here's something "Woke" for your ass: During Wednesday's appearance on "Good Morning Britain," dating historian Nichi Hodgson ruffled some feathers when she said Snow White's romantic kiss scene should be considered sexual assault because the Disney princess was comatose and she didn't give Prince Charming consent to stick his tongue down her throat. Lord have mercy. Nichi also believes the fairy tale disseminates amorous ideas to children despite the fact Prince Charming saved Snow White's life. So… for the sake of our kids, Nichi is imploring Disney officials to interdict the kiss scene pronto.
"Children watch [Disney cartoons] very young and they're some of the first stories they imbibe," Nichi explained. Prince Charming ain't the only animated character accused of amiss deportment. Looney Tunes skunk Pepé Le Pew was ostracized from LeBron James' new Warner Bros. film "Space Jam: A New Legacy" because he raped a female cat. But, it should be noted Pepé thought she was a skunk.
Speedy Gonzales was also cut from the film because he's your stereotypical drunk Mexican.
Do you agree with Nichi?
Is it time to ban Snow White's kiss?
Has cancel culture gone too far?
Watch the interview.
Share your thoughts.