Mendeecees got another chance.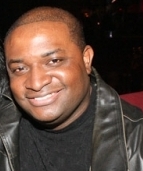 Blog King, Mass Appeal
NEW YORK — If you recall, Mendeecees Harris and Yandy Smith got hitched during a televised ceremony six years ago that aired live on VH1. But, turns out, their nuptials didn't count because it wasn't a real wedding. Kid you not. The "Love & Hip Hop: New York" stars weren't legally married. The wedlock was counterfeit for TV purposes. But that's about to change. That's because a judge signed off on Mendeecees' request to travel to Dubai so that he and Yandy can get married for real.
They're gonna say "I do" later this month.
After serving 5 years in the penitentiary, Mendeecees was granted manumission last year. But, because he's on supervised release until 2025, he must receive permission from his probation officer to leave the country.  Yandy and Mendeecees tied the knot in New York during a spurious ceremony on May 25, 2015 — right before he went to prison. The reality TV stars spent more than $500,000 on the fake wedding.
Yandy and Mendeecees have two children together but he has other kids.
The hip-hop lovebirds were recent participants in a couples retreat.
Yandy waited 5 years for Mendeecees to get out of prison.
She also paid his bond and all his debts while he was locked up.
Now that's what I call a "ride-or-die chick."
Mendeecees said, had their roles been reversed, he wouldn't have done the same.
Ouch!
Do you support them getting married?
Should Yandy run for cover?
Watch their recent therapy session.
Share your thoughts.