Thomas Humphrey purloined vaccine.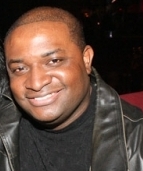 Blog King, Mass Appeal
MINNEAPOLIS — Thomas Humphrey, an anti-vaxxer in Minnesota, was thrown in the slammer Thursday after he purloined a vial of Johnson & Johnson's coronavirus vaccine to have the ingredients independently investigated. The five-finger discount transpired during his appointment at CVS. It was also captured on video. Cell phone footage shows Humphrey snatching the diminutive container from the negro pharmacist before scurrying towards the exit.
"I'm taking my vaccine, guys," he said while staring into the camera.
"We're gonna go test this. This is poisoning people. Praise the Lord. To the lab we go."
Humphrey didn't get far.
Police busted his ass moments later.
This wasn't the first time Humphrey ran off with the vaccine.
The serial shoplifter stole a vial from a local clinic the day prior then warned people to roll down their sleeves to eschew getting "the jab." Humphrey was arrested and charged with obstructing the legal process, operating a motor vehicle without registration and driving on a suspended license.
In case you didn't know, Microsoft originator Bill Gates has a patent (060606) on a cryptocurrency system that's allegedly designed to transform vaccinated humans into walking credit cards he calls "Miners." That's not a misprint. The aforementioned patent number contains 666 — aka the "Mark of the Beast." 
Do you plan to get the vaccine?
Is it dangerous?
Watch the video.
Share your thoughts.