Elmo and Louie promote vaccine.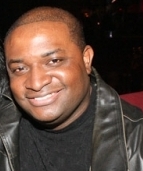 Blog King, Mass Appeal
NEW YORK — Parents around the globe blew a gasket on Friday after PBS officials disseminated a "Sesame Street" public service announcement for the coronavirus vaccine. The 60-second promotion shows Elmo and his dad, Louie, encouraging anti-vaxxers to get the jab. "Elmo and I are feeling hopeful and excited," Louie boasted. "We're excited because lots of grown-ups are getting the COVID-19 vaccine. Soon lots of us will be able to do our favorite things again."
"That's why I got the COVID-19 vaccine," Louie continued while showing off the band-aid on his arm. "So me and my family and neighbors can get back to play dates, trips, cookouts and sports."
The controversial advertisement comes on the heels of CNN's Sesame Street ABC's of COVID-19 town hall forum where kids sent in questions to Dr. Anthony Fauci asking when they can get inoculated. Brainwashed children also wanted to know when they could hug family members again.
In case you didn't know, Microsoft originator Bill Gates has a patent (060606) on a cryptocurrency system that's allegedly designed to transform vaccinated humans into walking credit cards he calls "Miners." That's not a misprint. The aforementioned patent number contains 666 — aka the "Mark of the Beast." 
Are PBS officials wrong for targeting children?
Did Sesame Street and CNN go too far?
Watch the shocking PSA.
Share your thoughts.