Rogen & Franco aren't the same.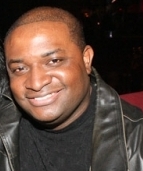 Blog King, Mass Appeal
HOLLYWOOD — Seth Rogen and James Franco used to be boys. They starred in multiple movies together (Pineapple Express, The Interview and This Is The End) and they did a gay parody of Kanye West and Kim Kardashian's "Bound 2" music video. But, chances are, we won't descry another collaboration. That's because Seth says he will no longer work with his frequent co-star after several popsies accused James of sexual misconduct. One thot said he forced her to suck his dick. "What I can say is that I despise abuse and harassment and I would never cover or conceal the actions of someone doing it, or knowingly put someone in a situation where they were around someone like that," Seth told The Sunday Times.
"I also look back to that interview in 2018 where I comment that I would keep working with James, and the truth is that I have not and I do not plan to right now."
James, if you recall, was slapped with a lawsuit in 2018 after a handful of students at his quondam acting school accused him coercing sexual activity. The 43-year-old actor denied the allegations before reaching a settlement with the alleged victims. Seth, 39, said their friendship hasn't been the same since. "I can say it, um, you know, it has changed many things in our relationship and our dynamic," he explained.
Prior to litigation, James was in romantic relationships with most of the accusers.
He sent one of the women text messages that said, "you let me down bitch" and "are you retarded?"
Do you agree with Seth's decision to turn his back on James?
Are the accusers telling the truth?
Share your thoughts.