Candace hammers Gates & Dr. Fauci.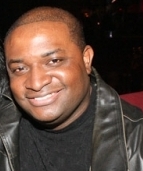 Blog King, Mass Appeal
WASHINGTON — Candace Owens raised eyebrows Monday night when she said Dr. Anthony Fauci should be donning orange in a "federal prison." The conservative commentator also called Dr. Fauci and Bill Gates "pure evil" for impelling the coronavirus vaccine. Candace, who said she won't "get the jab," tweeted her exasperation. "Dr. Fauci should be in federal prison," she wrote. "Dr. Fauci is evil. Bill Gates is evil. The pharmaceutical industry is wrought with corruption and pure evil."
Candace, 32, may have a point. Gates, the panacea's primary charitable funder, has a patent (060606) that's allegedly designed to transform vaccinated humans into cryptocurrency "Miners." That's not a misprint. His patent number contains "666" also known as Satan's "Mark of the Beast." Yikes!
Not to mention officials with the Food and Drug Administration (FDA) have yet to approve the vaccine. They're simply authorizing immunizations on the grounds of a worldwide emergency. Keep in mind, Gates has a history of experimenting on people of color with non-FDA-approved vaccines.
That, in a nutshell, explains the pessimism that encircles anti-vaxxers.
FDA approbation be damned, Dr. Fauci believes it's imperative we shove needles in everybody's arms ASAP to achieve herd immunity. "We've got to make sure that we get the overwhelming proportion of the population vaccinated," Fauci also told ABC's George Stephanopoulos on Mother's Day.
"When that happens, the virus doesn't really have any place to go."
Rumor has it the vaccine contains Luciferase.
Do you agree with Candace?
Are Dr. Fauci, 80, and Mr. Gates, 65, deserving of prosecution?
Watch Candace give her two cents.
Share your thoughts.