Gaza and Israel droppin' bombs.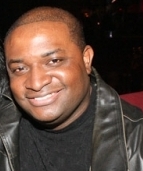 Blog King, Mass Appeal
TEL AVIV — Alarming cell phone footage has gone viral that shows residents of Tel Aviv — Israel's most populous city — seeking refuge in their homes as scores of army rockets flew overhead before finally being shot down by Israeli missiles. The projectiles were fired by Hamas militants who also blew up a bus in the central city of Holon — just south of Tel Aviv. Four people were injured in the explosion including a 5-year-old child. Damn. To say it's been a bloody week in the Middle East would be a vast understatement.
Since Monday, more than a hundred citizens were killed in Gaza — including 27 kids. Dozens of residents were murdered in Israel and that also includes children. An estimated 1,050 rockets were fired but the vast majority were intercepted by the Iron Dome air defense system. Neither side is lettin' up. It's the worst fight between Israel and Hamas since the 2014 Gaza War, which left more than 2,000 people dead.
Watch disturbing footage.
Share your thoughts.