Chicago convict abuses deputies.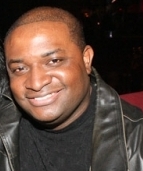 Blog King, Mass Appeal
CHICAGO — Jerome Townsel was thrown in the slammer after he pummeled four corpulent Sheriff's deputies just minutes before he was scheduled to appear in court. The bout of fisticuffs transpired Wednesday morning around 10 a.m. inside the Skokie Courthouse. It was also captured on video. Surveillance footage shows Jerome thwacking the deputies for interrupting his phone call. The Chicago resident appears to signal "hold on" prior to kicking some ass. Jerome landed several punches before being restrained and handcuffed.
The battered deputies were transported to the hospital with multiple injuries. Jerome declined medical treatment. It must've been an important phone call because that n*gga straight snapped. Jerome was supposed to appear for criminal trespassing. Now he's facing additional charges of assault and battery.
Watch the video.
Share your thoughts.