Joel and Anne deeply in love.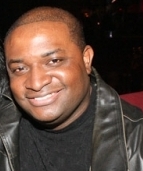 Blog King, Mass Appeal
PHILLY — Philadelphia 76ers All-Star Joel Embiid melted some hearts this week when he said his 3-year relationship with Anne de Paula is more than copulation. It's also a serendipitous love story anchored by a "beautiful friendship." Aww, ain't that cute? The 7-foot Cameroonian and the Brazilian supermodel were featured in ESPN's May cover story on Thursday. If you recall, the celebrity lovebirds welcomed their first child together — a son, Arthur — back in September.
"We FaceTimed every day for a while," Anne told ESPN reporter Ramona Shelburne. "[Joel] just has this personality where he wants to motivate you. His friends, his family and now with Arthur — he pushes all of us to be the best of ourselves. That's the type of person you want to have around."
Joel, 27, named Arthur after his brother who was killed in an auto accident in 2014.
Joel, who's nicknamed "The Process," disseminated photos of Arthur via Instagram shortly after he was born with a lengthy caption claiming he wants at least a dozen children — enough to field a youth soccer team. "We are so blessed and fortunate to welcome our little boy in this family," he wrote.
"First of 11 or more? Trying to convince her but I'm not winning so far. I'm just trying to build a soccer team but for real I'm so excited for the future and my life has a new meaning. Kudos to Anne for being so strong and giving me the Greatest Gift our life can offer."
Joel and Anne, 26, met at a soirée in New York in 2018 through a mutual friend.
She had no idea he was an NBA player which proves she's not a gold digger.
Joel and Anne also have plenty in common.
They both love soccer and they speak French.
Is it time for Joel to put a ring on it?
To read his ESPN feature titled "Joel Embiid Means Business," CLICK HERE!
Watch the cover story.
Share your thoughts.