Lion King promo infuriates parents.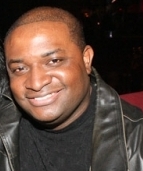 Blog King, Mass Appeal
HOLLYWOOD — First, they used Sesame Street. Now politicians are using "The Lion King" to promote Bill Gates' coronavirus vaccine to children and anti-vaxxers. The cartoon advertisement shows Young Nala and Zazu singing "I Just Can't Wait For Vaccines" to debate the pros and cons of getting the jab. The parady is more than two minutes long. "I'm gonna go get my vaccine and get back to my prime," Nala sings. "Well, I've never seen a vaccine made in quite so little time," Zazu replies in a pessimistic tone.
Nala also says she "can't wait for the vaccine" because she won't have to "stay home" no more. Sadly, "The Lion King" ain't alone in shaming kids into getting vaccinated. McDonald's is also advertising the vaccine on Happy Meals and other menu items. Parents are pissed and who can blame 'em?
In case you didn't know… Bill Gates, the panacea's primary charitable funder, has a patent (060606) that's allegedly designed to transform vaccinated humans into cryptocurrency "Miners." That's not a misprint. His patent number contains "666" also known as Satan's "Mark of the Beast." Yikes!
The vaccine is also experimental and non-FDA approved.
Did Lion King go too far?
Is it fair to target children?
Watch the promo.
Share your thoughts.