BrainGate makes 'mental texting.'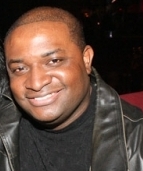 Blog King, Mass Appeal
STANFORD — Check this out: A coterie of neuroscientists invented a microchip that, when inserted into the brain, allows us to type words (without using our hands) just by thinking of a sentence. No bullsh*t. Here's how it works: once signals are dispatched to the encephalon, the brain-computer interface (BCI) decrypts the information then displays it on a screen in real time. They're calling it "mental handwriting." Pretty cool, huh? Researchers recently conducted a clinical trial called BrainGate on a 65-year-old patient who's paralyzed from the neck down and the microchip worked.
Through telekinesis, the crippled senior citizen was able to mentally communicate at the same rate as someone typing on a smartphone. "We want to find new ways of letting people communicate faster," said Frank Willett, a research scientist at Stanford University. "This new system uses both the rich neural activity recorded by intracortical electrodes and the power of language models that, when applied to the neurally decoded letters, can create rapid and accurate text."
Are you impressed by the brain implant?
Would you like to text family and friends without using your hands?
Watch shocking footage.
Share your thoughts.