Navy pilots say aliens are real.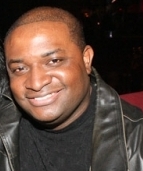 Blog King, Mass Appeal
NEW YORK — Albeit begrudgingly, the United States Government is finally admitting UFOs are real. See, we're not batshit crazy after all. Pentagon officials didn't have much of a choice. They had to come clean. If you gaze into the sky, chances are you'll descry a flying saucer zooming through the atmosphere. During a recent chinwag on "60 Minutes," former Navy pilot Luis "Lue" Elizondo told host Bill Whitaker he encountered all kinds of alien aircraft. "I'm telling you, it's real," Elizondo explained.
"The question is: What is it? What are its intentions? What are its capabilities?"
Elizondo, who spent 20 years managing military intelligence operations worldwide, said alien technology is far more advanced. "Imagine a technology that can do 6-to-700 g-forces, that can fly at 13,000 miles an hour, that can evade radar and that can fly through air and water and possibly space," he said.
"And oh, by the way, has no obvious signs of propulsion, no wings, no control surfaces and yet still can defy the natural effects of Earth's gravity. That's precisely what we're seeing."
Retired Navy lieutenant Ryan Graves said he saw UFOs "every day for at least a couple years."
Damn.
Florida Senator Marco Rubio says UFOs are a threat and should be taken seriously.
Do you find this information troubling?
Are alien abductions real too?
Watch the shocking interview and UFO footage.
Share your thoughts.