Sex offender got busted, charged.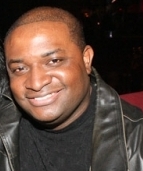 Blog King, Mass Appeal
PENSACOLA — Jared Paul Stanga was thrown in the slammer after he tried to kidnap a little girl in broad daylight. The abduction attempt transpired at the child's bus stop around 7 a.m. in West Pensacola, Florida. It was also captured on video. Surveillance footage shows Jared's bitch ass attacking 11-year-old Alyssa Bonal with a knife as she bravely fights him off before escaping. The 30-year-old pedophile was busted Tuesday afternoon after Alyssa identified his ass in a photo lineup.
Jared is charged with attempted kidnapping, aggravated assault and battery. He's lookin' at a million years in prison. "Mr. Stanga, in the bright light of day, attacked a child at a bus stop along a busy road with a knife and attempted to pull her into his car," said Escambia County prosecutor Erin Ambrose.
"He's obviously a threat to this community."
Sadly, Jared has a history of sexual assault with minors.
The registered sex offender was convicted of indecent liberties with a child in 2007.
Sheriff Chip Simmons called Jared an "animal."
Watch the disturbing video.
Share your thoughts.