Ted Cruz slams "woke" military.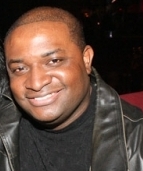 Blog King, Mass Appeal
AUSTIN — Texas Senator Ted Cruz is once again catching hell after he lambasted servicemen of the U.S. military, calling 'em a bunch of "emasculated pansies." The opprobrium came in response to an Army recruiting advertisement that was concocted by what he calls "Woke lefty bureaucrats." All hell broke loose when Cruz disseminated a propaganda video that shows a hypermasculine Russian soldier juxtaposed against lesbian U.S. trooper Cpl. Emma Malonelord who was raised by a pair of tribades.
In other words, the Russians appear tough whereas Americans look like pussies.
"Holy crap," Cruz wrote via Twitter.
"Perhaps a woke, emasculated military is not the best idea…"
Cruz's remarks were countered with contempt from several GIs and war veterans. "I think it's incredibly disturbing to see a sitting U.S. senator publicly push Russian propaganda, while simultaneously degrading the service of a very real soldier," said 1st Lt. Kait Abbott, who serves in the Army National Guard.
"Cruz's comments provided a beacon for those who might believe otherwise, and who will continue to push the message and belief that those who do not fit the straight, white male mold are not welcome here. We are still seeing pushes for equity and equality for women, and the senator's comments provided a bed for misogyny to live in and thrive. My frustration lies here: The origin story of any young, white male is called the American Dream. Why does it become 'woke' when that story doesn't quite fit the narrative?"
Cruz tweeted a response to the backlash, saying, "We have the greatest military on earth, but Dem politicians & woke media are trying to turn them into pansies."
Sadly, the U.S. military ain't alone in advocating a feminine "Woke" culture. Preschools and daycare centers are now exhorting little boys to play with girly toys, claiming those items are no longer gender-specific.
Lord have mercy.
Do you agree with Cruz?
Is the military overrun with homos and lesbos?
Watch Cruz's controversial TikTok video.
Share your thoughts.