Lil Nas X performs 'gayest' SNL show.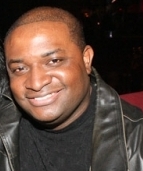 Blog King, Mass Appeal
NEW YORK — Viewer discretion be damned, Lil Nas X and his Black sextet of homosexual dancers put on the gayest performance in "Saturday Night Live" history this weekend during the season 46 finale. As the show's musical guest, the 22-year-old rapper took kayfabe to an emasculate level with his Woke hit song "Montero." Much to the chagrin of right-wing proponents, Lil Nas X treated a studio audience and television viewers to a stripper pole concert in hell (minus the infamous Satan lap dance).
The LGB star also ripped his leather pants à la Janet Jackson's "wardrobe malfunction" at Super Bowl XXXVIII. Lil Nas X tweeted an elucidation. "OMFG NO," he wrote. "I wanted to do my pole routine so bad this what I get lmaoo." Pop-chart columnist Chris Molanphy recently lauded Montero as "the gayest No. 1 single in Billboard history" which would make Lil Nas X's pole dance the gayest in SNL history.
Lil Nas X (né Lamar Hill) used to be a child-friendly rapper.
Now he's on some Woke, Satanic bullsh*t.
Watch the controversial performance.
Share your thoughts.