Kevin Spacey returns to film.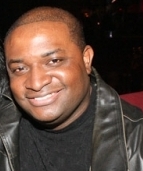 Blog King, Mass Appeal
HOLLYWOOD — He's back. After he was ostracized from the film industry, homosexual thespian Kevin Spacey is returning to the big screen to star in an Italian production titled "L'uomo Che Disegno Dio" where he ironically portrays a detective who's investigating a man wrongfully accused of being a pedophile. It's Spacey's first role since he was slapped with sexual assault allegations four years ago. "I'm very happy Kevin agreed to participate in my film," director Franco Nero told ABC News.
"I consider him a great actor and I can't wait to start the movie."
Nero's wife, Vanessa Redgrave, is also part of the film's dramatis personae. The English actress will play the suspect's piano teacher. Spacey, if you recall, was terminated from the Netflix drama "House of Cards" in 2017 after nearly two dozen young men accused him of sexual misconduct.
Norwegian playwright Ari Behn claimed Spacey groped his genitals in 2007 during a Nobel Peace Prize concert in Oslo. Behn committed suicide on Christmas in 2019. Earlier that year, whistleblower Linda Culkin and an innominate massage therapist who sued Spacey for sexual assault both died.
That's three accusers dead before the trial.
Mark Ebenhoch, who claims Spacey tried to have sex with him on the set, is outraged.
When he learned the Oscar winner landed a new acting gig, his initial thought was: "What the hell?"
Should Spacey be welcomed back with open arms?
Does he deserve another chance?
Share your thoughts.