Judge Kitchens 'catching hell.'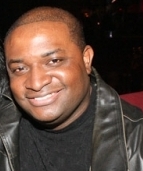 Blog King, Mass Appeal
LIBERTY COUNTY — Divorce Court Judge Travis Kitchens in good ole Liberty County, Texas is under fire after he ordered a husband and wife to get the coronavirus vaccine if they want visitation rights with their quartet of snotty-nosed children. "He pretty much told me and her both that we were to get a COVID vaccination," Chris Staley told Fox 26 reporter Ivory Hecker. "I shook my head, and he said, 'I see that Mr. Staley doesn't agree with this.'"
"I didn't agree with it myself," Chris continued. "He pretty much told me… I didn't want to see my kids." Moments later, Judge Kitchens gave him a hand-written vaccine order then sent his ass out the door.
"I just feel like my civil rights were kind of violated there," Chris bemoaned. "Whenever a judge is ordering me to take a vaccination, like I said, that's not FDA approved, and they really have no idea what the side effects could be down the road, you know — what it could do to me in a year or five years."
To add kerosene to the fire, Chris' attorney — Lana Shadwick — advised him to obey the judge's orders. "[Judge Kitchens is] the one who's gonna set my visitations and be the one that handles all my stuff — pretty much be the lawyer who oversees my case until my kids are 18 and that it would be in my best interest not to upset him, and she pretty much said you probably should just go get it," Chris said.
Dayuuummm!
Should the vaccine be considered a Nuremberg Code violation?
Is it time to impeach the judge?
Watch the interview.
Share your thoughts.