Erica is divorcing Safaree Samuels.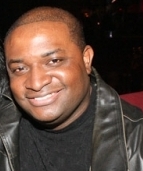 Blog King, Mass Appeal
ATLANTA — You can stick a fork in Erica Mena's marriage because it's done. Gestation be damned, the "Love & Hip Hop" star and her cheating husband Safaree Samuels are calling it quits after less than two years of holy matrimony. Erica, who's gravid with their second child, filed dissolution documents Friday in Fayette County Superior Court in Georgia. She's asking for joint legal custody and final decision-making authority over their 1-year-old daughter, Safire, "with the parties having parenting time as determined in the minor children's best interests." The reality TV star is also seeking a child support installment plan.
There's reportedly no prenuptial agreement in place.
Erica, 33, told the court her espousal with Safaree, 39, is "irretrievably broken" and there's "no hope of reconciliation." Therefore, it's her behest that he pays all her legal fees. Divorce scuttlebutt ran rampant a few days ago when Erica posed for a preggo photo shoot without wearing her wedding ring. She's obviously upset over a viral nightclub video that shows a voluptuous popsy twerking on Safaree's phallus. The quondam lovebirds got hitched in October 2019 which means they were married a measly 1.5 years.
Is Erica making the right decision?
Should they stay together for the kids?
Watch the twerk video.
Share your thoughts.